EPA Webinars: Advancing Water Reuse in Small and Disadvantaged Communities
Advancing Water Reuse in Small and Disadvantaged Communities
Two Identical Sessions Will Be Held:
June 10, 2021 from 1-2:30 PM (Eastern Time)
June 29, 2021 from 1-2:30 (Eastern Time)
Why Attend?
Many water recycling success stories are in larger cities. These outreach and listening webcasts will introduce water recycling opportunities that make sense for smaller communities. Equally important, we want to learn from you about your communities' interests in water recycling and your needs for support to enable you to pursue recycling projects. We will follow up these webcasts with online training tailored for small and disadvantaged communities and set up pilot projects to assist individual communities with recycling project development.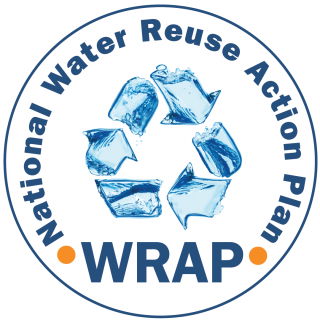 Who Is Doing This?
U.S. Environmental Protection Agency, U.S. Department of Agriculture-Rural Development, National Rural Water Association, and American Water Works Association are collaborating to help small and disadvantaged communities pursue water recycling. Through the Water Reuse Action Plan, several federal, state, and local agencies and organizations are taking actions like this one to build the nation's capacity to benefit from wastewater recycling and stormwater capture and use (https://www.epa.gov/waterreuse/water-reuse-action-plan ).
 Please Register In Advance! There Is No Registration Fee.
To register for the June 10th webcast, please visit this page:  https://www.zoomgov.com/meeting/register/vJIsc-quqDMvHNFJuSJTURwGXFRyDTrygEg
To register for the June 29th webcast, please visit this page: https://www.zoomgov.com/meeting/register/vJItd–vrDwqGVc85yEm5t0uV–aQ07Z_68
Once registered, you will receive directions on how to log onto the session of your choice. For more information, contact Adam Jorge, U.S. EPA (Jorge.Adam@epa.gov, 415-972-3563).