Senate Releases Draft Legislation on Water Programs
The Senate Environment and Public Works Committee (EPW) has released a set of draft bills to establish new water programs at EPA and increase funding for EPA's clean water and drinking water infrastructure programs.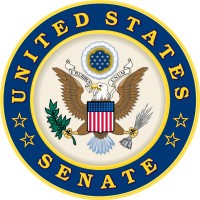 The first bill, America's Water Infrastructure Act of 2020,  is focused on the Army Corps of Engineers' projects and funding and Clean Water Act provisions, including the long-awaited reauthorization of the clean water state revolving fund (CWSRF). The bill would increase the CWSRF authorization to $3 billion over three years. This increase is incremental: $2 billion for fiscal year 2021, $2.5 billion for fiscal year 2022, and $3 billion for fiscal year 2023, as outlined in a section-by-section summary released by the Committee.
The second bill, the Drinking Water Infrastructure Act of 2020,  is entirely focused on drinking water provisions under the Safe Drinking Water Act and includes an estimated $2.5 billion in federal authorizations. Highlights include:
Increases funding for the EPA's Assistance for Small and Disadvantaged Communities Grant Program;
Codifies appropriations language that requires a state to use 20 percent of the Drinking Water State Revolving Loan Funds they receive for subsidy;
Authorizes $300 million in grants to assist in the remediation of emerging contaminants, with a focus on perfluoroalkyl and polyfluoroalkyl substances;
Authorizes $15 million annually for the EPA's Water Infrastructure Resiliency and Sustainability Grant Programs;
Establishes a grant program to increase resiliency and sustainability for mid-size drinking water systems, serving populations between 10,000 and 100,000, building on existing program and funding for small and disadvantaged communities; and
Amends the existing Voluntary School and Childcare Lead Testing Grant Program to make public water systems and some nonprofit organizations eligible grant recipients. Extends authorization for the program through fiscal year 2022.
More details can be found in a section-by-section summary of the draft bill.
Instead of a traditional hearing, the Committee is conducting an "information gathering process" and comments from stakeholders on the draft legislation are due May 1, 2020. The Committee also selected 5 stakeholders to provide witness testimony (due April 22nd) and the Members will have a chance to send questions for the witnesses to answer. More information on the hearing is available on the EPW Committee website.